In the Make Art that Sells Class with Lilla Rogers, Part A, week 4 was for the wall art market and our assignment was to create an abstract collage piece. This was another first for me, but I really adored the process and had a blast.
Here is one of the paintings I created and photos of the steps. I'm so happy I took these photos while I was working! This must have been when I got the paint on my phone case.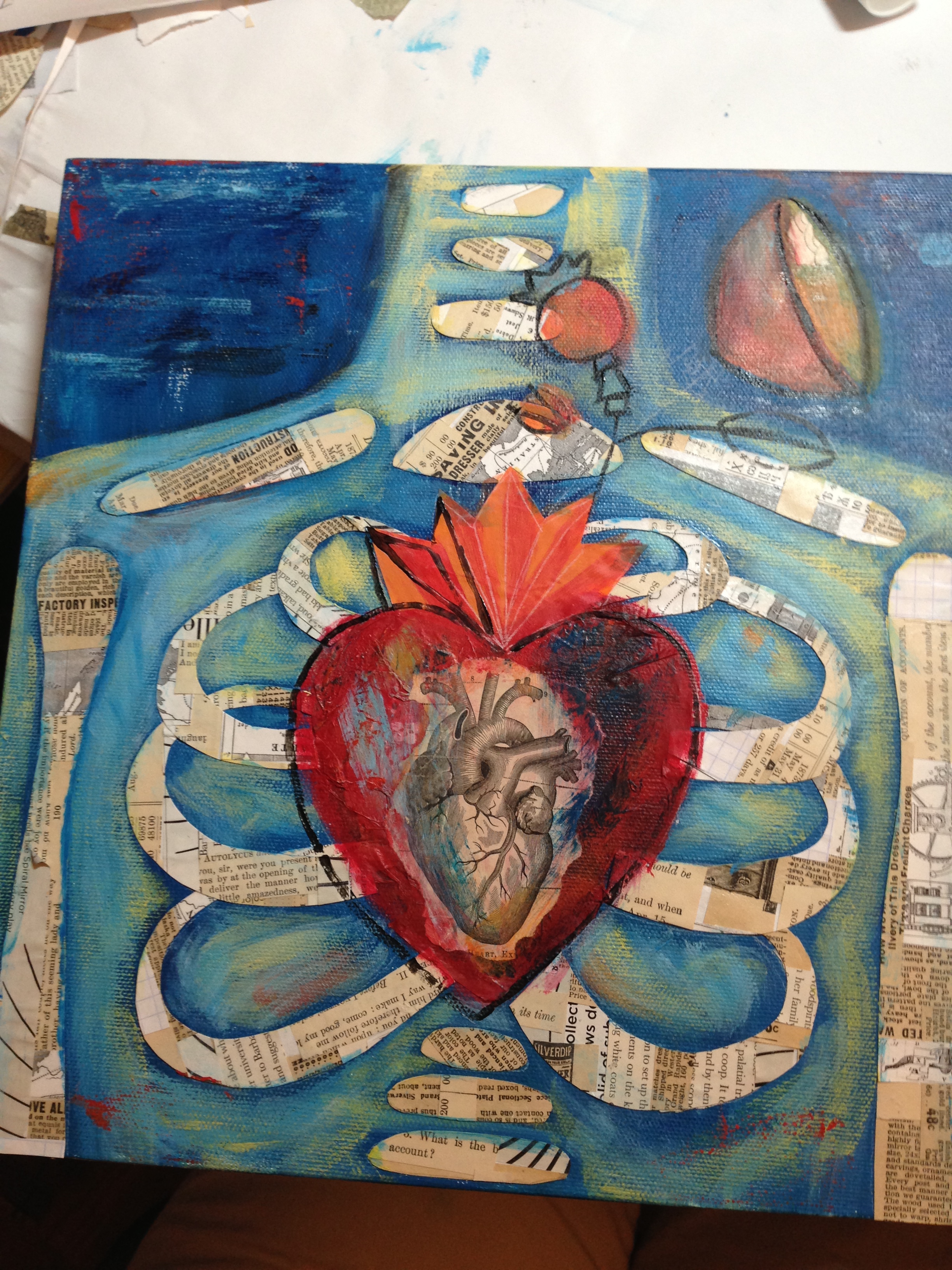 The finished piece that I submitted in class most likely isn't that marketable as far as licensing goes, but based on how much joy I got from making it, I think I can afford to spend more time making more art like this.
I recommend checking out Mati Rose McDonough's book, Daring Adventures in Paint, as well as her ecourse of a similar name. I used her technique for creating a background and transferring a sketch to the canvas.